What is Recreational Land?
Recreational land, also called rec land, is a versatile land type that can be held as an investment, or simply for the pleasure of the landowner. Sometimes, these things will go hand in hand.
Investing in recreational land will give you more autonomy and flexibility over your land and your goals. You're not bound by nuanced rules like crop optionality in a specific region, and you do not have to follow a hard and fast timeline. If you buy recreational land in pursuit of an investment opportunity, you're able to call the shots, make decisions that fit your specific needs, and simultaneously enjoy your property throughout the duration of your rec land ownership.
Because recreational land is such a diverse land type, here are some questions to keep in mind:
How will you generate income?

What can you do to improve or maintain the property, and in turn, improve the long term appreciation?

Are you limited to a specific region? 

Do you have the capital for improving and maintaining your land?
With the goals of generating income and selling for a profit later in mind, you might consider these types of recreational land:
Hunting Tracts
From duck to whitetail deer, hunting land is arguably one of the most sought-after rec land types. Hunting tracts typically generate income through hunting leases and carry the opportunity to generate a profit upon sale. The duration and specific parameters of the lease will vary from one lease to another. Some owners may opt to exclusively use their hunting tract for personal use, or a mix of personal use and leasing hunting rights.
For example, an avid whitetail deer hunter may want to maintain sole ownership over hunting the whitetail on their property, but if that property is simultaneously ripe with another game-type, like turkey, that the owner is not interested in hunting, they may opt to lease hunting rights to that specific game. This flexibility allows the property owner the ability to continue to hunt the whitetail deer without competition from another hunter but maximize the property's value by leasing rights to hunting turkey to another hunter.
Property improvements on hunting tracts usually take shape in the form of creating food plots to attract and maintain healthy wildlife populations, developing strategic trail systems, creating a catalog of wildlife history with trail cameras, removing invasive vegetation, correcting erosion issues, and adding fences or gates.
Implementing these improvements and keeping your hunting property up to par with competitors can help you secure a higher lease rate and further improve your property's value in the long term.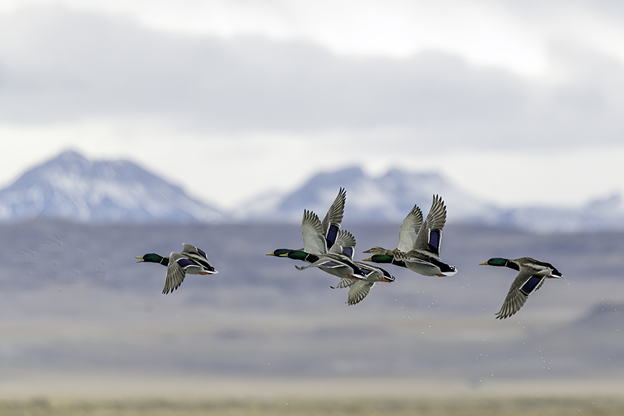 Camping
Whether you plan to do recreational camping with your family or run a campsite/RV park open to the public, rec land used for camping is a feasible investment.
For a project like this, understanding the region you're looking to buy in is critical. Opening a campground in an area where there is already an attraction, such as a nearby national park, or a popular river ripe with trout fishing, is a good way to make sure your operation is viable.
Consider these aspects of campground ownership:
Facility improvements. If you're interested in leasing camping spaces, adding bathrooms or keeping the underbrush cleared through controlled burns is a great way to attract visitors.

Protecting the wildlife. Keep in mind, campers may not be aware of safety protocols when it comes to the wildlife and wildlife habitats.
To optimize your campground, it may be beneficial to consider hunting leases during winter months, or timber contracts on wooded areas.
ATV Land
Who doesn't enjoy riding an ATV around their own property? Or maybe you want to open a public ATV park. Keep in mind, one of the largest expenses of purchasing undeveloped land and turning it into an ATV park is erecting the trails for the ATVs to traverse, and providing maintenance when the road gets bumpy.
ATV parks usually generate income by allowing individuals to access the property for ATV-related activities. To further generate income and optimize the land's highest and best use, the property owner may capitalize on areas of their property that are not suitable for ATV access, and lease them for hunting rights. Similarly, during colder seasons when ATV rentals may be down, there is further potential to lease hunting rights.
Other Recreational Land Types
Essentially, there is no limit to what an owner can create with undeveloped land. From guided hunting tours to lakefront leases, your idea is attainable.
Optimizing your recreational land to capture income from multiple sources can be a great way to secure short term cash-flow and work towards forcing appreciation into your property. Consider this scenario:
A tract of recreational land primarily used for hunting may have mature stands of timber already in place. Thinning a hunting property is important to uphold biodiversity on the property, eliminate invasive vegetation, and maintain healthy game trails. Executing a select cutting of mature timber may allow the property owner to utilize the profits from the timber while also improving their hunting property.
If you have a recreational activity in mind, implementing it on undeveloped land may be the right move for you. Just remember, having a plan before you purchase the property is a great first step so you can get a property that will meet your needs.
Risks of Investing in Land
Some land investments may be riskier than others. For example, buying raw land may be cheaper than buying land that is already developed, but it carries more risk because there is no guarantee that that land will generate any income. Further, it may not generate a capital gain when sold.
Other risks may include:
Unexpected costs

Economic troubles

Natural disasters
As with any investment, nothing is entirely risk free, but doing your due diligence and seeking expert advice is a great way to mitigate risk and feel secure in your investment.
Rewards of Investing in Land
Despite the common risks associated with owning land as an investment, there are rewards as well. Namely, appreciation.
Land has a finite supply and increasing demand. In fact, 175 acres of farm and ranchland are lost every hour to make way for urban development. Because you cannot make or manufacture more land, this finite supply has historically increased the cost of land. This is usually referred to as appreciation.
Unlike cash, which depreciates in value as the cost of inflation increases, land is more likely to hold its value, especially in the long-term sense, and often will slowly appreciate over time. For example, the USDA reported that the average appreciation of land from 2021 to 2022 was 12.4%.
If your goal is steady compounding of wealth, recreational land has the diversity to ensure your personal needs are met while storing value in the land and building value through land improvements and appreciation.
While not a monetary reward, recreational land also has the capacity to bring fulfillment into your life. The ability to walk a property with your family and friends and partake in hobbies that you otherwise would not have access to while your land appreciates in value, is a huge win in our book.
Final Thoughts
When considering recreational land as an investment, the world is your oyster. There are many different types of recreational land that may fit your goals, generate income, and potentially experience appreciation in the long term.
If you're interested in investing in recreational land, be sure to have a plan, do your due diligence. An experienced land consultant, like a member of RLI, can help you navigate how to get the most value from recreation land.